General Concepts
What is a validator?
The Cosmos Hub is based on Tendermint, which relies on a set of validators to secure the network. The role of validators is to run a full-node and participate in consensus by broadcasting votes which contain cryptographic signatures signed by their private key. Validators commit new blocks in the blockchain and receive revenue in exchange for their work. They must also participate in governance by voting on proposals. Validators are weighted according to their total stake. What is 'staking' or 'delegating'?
The Cosmos Hub is a public Proof-Of-Stake (PoS) blockchain, meaning that the weight of validators is determined by the amount of staking tokens (Atoms) bonded as collateral. These Atoms can be seld-delegated directly by the validator or delegated to them by other Atom holders.
Any user in the system can declare their intention to become a validator by sending a create-validator transaction. From there, they become validator candidates.
The weight (i.e. voting power) of a validator determines whether or not they are an active validator. Initially, only the top 100 validators with the most voting power will be active validators.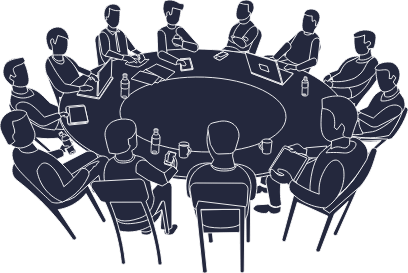 What is a full-node?
A full-node is a program that fully validates transactions and blocks of a blockchain. It is distinct from a light-node that only processes block headers and a small subset of transactions. Running a full-node requires more resources than a light-node but is necessary in order to be a validator. In practice, running a full-node only implies running a non-compromised and up-to-date version of the software with low network latency and without downtime.
Of course, it is possible and encouraged for users to run full-nodes even if they do not plan to be validators. What is a delegator?
Delegators are Atom holders who cannot, or do not want to run a validator themselves. Atom holders can delegate Atoms to a validator and obtain a part of their revenue in exchange (for more detail on how revenue is distributed, see What is the incentive to stake? and What are validators commission? sections below).
Because they share revenue with their validators, delegators also share risks. Should a validator misbehave, each of their delegators will be partially slashed in proportion to their delegated stake. This is why delegators should perform due diligence on validators before delegating, as well as spreading their stake over multiple validators.
Delegators play a critical role in the system, as they are responsible for choosing validators. Being a delegator is not a passive role: Delegators should actively monitor the actions of their validators and participate in governance. Stacking Atoms Generates Income.
Avoid inflation by delegating.

We exclude liability for any financial damage resulting from delegating.